What shoes do you wear for Futsal or indoor soccer? In this blog post, we'll be looking at the best shoes for futsal in 2023. Big brands e.g. Adidas and Nike released exciting futsal shoe models this year. There are some brands that specialize specifically in shoes for futsal like Senda. We'll also take a look at some of the factors you should consider when purchasing shoes for futsal & indoor soccer. So, if you're in the market for a new pair of cleats to play futsal in, keep reading!​
Let's dive in and I will tell you now my review on these best futsal shoes in 2023. In order to pick the best ones, I considered the following factors:
Material Type
Durability
Comfort And Fit
Weight
Breathability
Futsal Shoes Model
Best Pick
Adidas Men's Nemeziz 19.4
Puma Men's 365 Concrete 1 St
Preview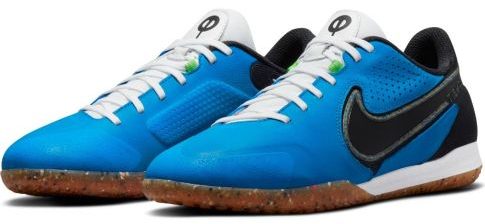 Features
Mono tongue which provides a lockdown fit
Weighs approximately 9.2 ounces
Solid rubber and soft synthetic fabric
Top-quality EVA insoles for advanced cushioning
Good for wide feet
High-quality sole material
Durable rubber sole
Low-top shaft
Best Pick
Futsal Shoes Model
Adidas Men's Nemeziz 19.4
Preview
Features
Mono tongue which provides a lockdown fit
Weighs approximately 9.2 ounces
Solid rubber and soft synthetic fabric
Preview
Features
Top-quality EVA insoles for advanced cushioning
Good for wide feet
High-quality sole material
Futsal Shoes Model
Puma Men's 365 Concrete 1 St
Preview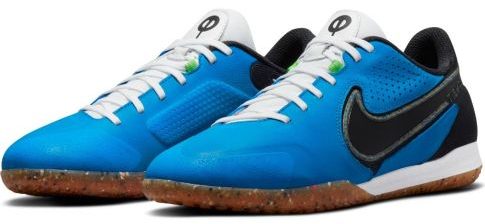 Features
Durable rubber sole
Low-top shaft
Best Futsal Shoes in 2023
Adidas Men's Nemeziz 19.4 (released in the beggining of 2023)
The Adidas Nemeziz 19.4 is a popular futsal shoe these days. Not only because of its excellent features but also because of its performance. It is made of a soft, synthetic material that conforms to your foot, providing stability and comfort.
Because of their solid rubber and soft fabric that blends seamlessly with the shape of your foot, these indoor soccer shoes boost fast and sustained acceleration. It also has a mono tongue that provides a lockdown fit. Nemeziz's outsole is ideal for sudden accelerations on indoor surfaces.
The Nemeziz is also lightweight at 9.2 ounces and has partial support at the ankle to keep gravel and dust out. My favorite part of this shoe is the wrap design which also reinforces the foot at odd angles. Check the current price here.
Senda Ushuaia Pro 2.0
The Senda Ushuaia Pro 2.0 is up next on our list. It is made of Premium Microfiber, which gives the ball a sensitive touch and allows for precise strikes.
The Senda Ushuaia Pro 2 is extremely light, weighing only 9oz, allowing you to optimize your speed and agility. It also has top-quality EVA insoles for advanced cushioning throughout the footbed.
The natural leather upper with micro-perforations on the Ushuaia Pro 2 provides ventilation to keep your feet cool. Its gum rubber outsole meets traction requirements for both indoor and outdoor court surfaces, as well as street surfaces.
Overall, Senda made a top-notch innovation and it is definitely a great choice of cleats for futsal and indoor soccer. Check the current price here.
Puma Men's 365 Concrete
Puma Men's 365 Concrete 1 St futsal shoes are constructed of synthetic material. It has a rubber sole that is both durable and good for quick movements which is perfect for playing futsal. and indoor soccer. From the arch, the shaft is low-top.
Puma 365 Concrete 1 boasts technical prowess, incredible skills, and quick-paced agility. These futsal shoes were designed specifically for high-performance small-sided street and indoor soccer. The form fits well on the foot and stays in place even when running or making sudden movements.
Although I wouldn't recommend this futsal shoe for people with wide feet as it may not be a nice fit and can be a bit uncomfortable. It is also heavier compared to the first two shoes on the list. Puma Concrete 1 St weighs 14 ounces. Check the current price here.
Adidas Predator Edge .4
Next on this list of best futsal shoes is the Adidas Predator Edge.4! These indoor soccer shoes cover all bases. The soft synthetic upper is textured on top to help you grasp the ball. A tough outsole digs in beneath the shoe to help you completely control on firm ground, hard ground, and artificial grass.
What's even more amazing is that Predator Edge.4 is made in part from recycled content derived from production waste, such as cutting scraps and post-consumer household waste. It is a big factor to avoid the larger environmental impact of producing shoes from raw materials.
While the details and fit are topnotch, it can be a downside though that this futsal shoe weighs 1.34 pounds or approximately 21 ounces. Check the current price here.
Nike Tiempo Legend VIII Academy
The Nike Tiempo Legend VIII Academy hard-ground indoor soccer shoe has a soft and smooth insole for low-profile cushioning for dominant touch on short-grass fields. This feature allows you better control of the ball and finer movements.
It has a calf leather upper for support and an exquisite feel. Tiempo Legend VIII Academy also has an EVA insole for comfort and low key cushioning. The rubber sole is also durable which maximizes traction and ball control.
These futsal shoes weigh approximately 19 ounces which are heavier compared to the Adidas Nemeziz 19.4 and Puma 365 Concrete 1 St.
Bonus: Umbro Vision 4 Pro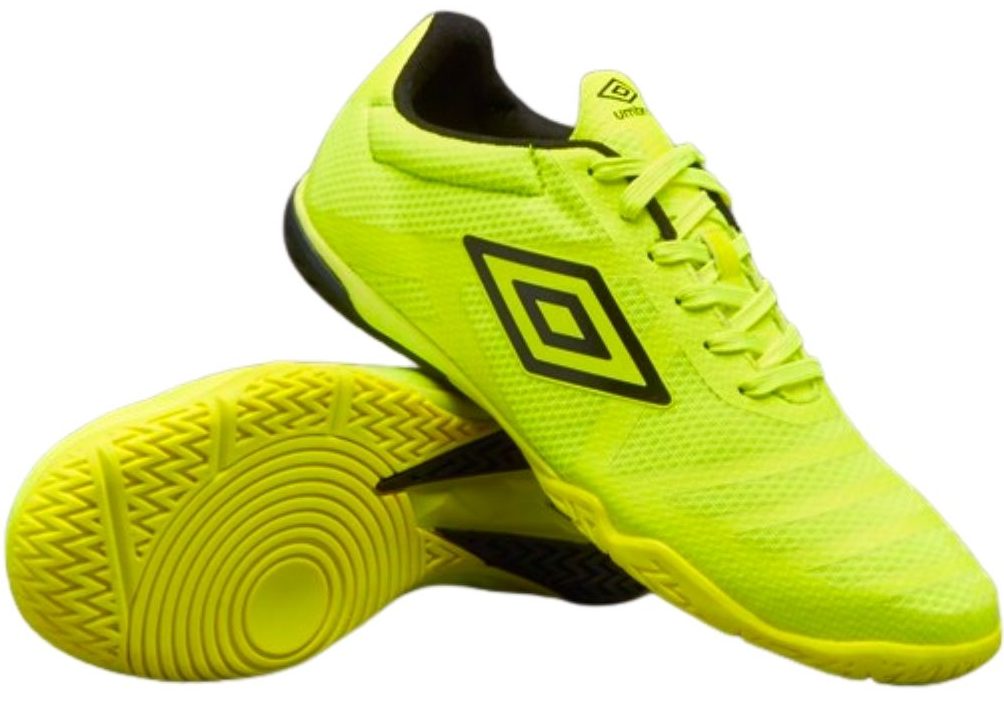 Umbro Vision 4 Pro is made with a breathable mesh upper. It is also covered with Hot Melt Control Zones which enhances fiction for better ball control. It is lightweight as it only weighs 213g. It has soft rubber on its sole which gives a great grip on the floor. As for the fit, it fits perfectly against your foot so you will definitely feel precise ball touch.
Did you know that Falcão used Umbro Vision 4 Pro? Knowing that a renowned futsal player used this shoe gives a hint that it really is a cool futsal shoe, right? However, it's too bad that the production of Umbro Vision 4 Pro has been discontinued.
Futsal Shoes Buying Guide
Whether it's indoor shoes or futsal cleats, everybody would want the best and highest quality shoes that are comfortable to wear for their feet. To help you choose the right one, we made a quick guide on what men, women and kids specifically should consider when choosing futsal shoes. Let's check them out below:
1. Material Type
This may not be the first thing that comes up to your mind when trying to scout for a new futsal cleat, however, I believe that it does make a difference in your performance during the game and its durability. Players may also have their own preference on how the inside part of their shoes, especially the footbed, feel for them. The two main types of materials are:
Synthetic. Synthetics are thinner, lighter, and more durable compared to leathers but they do not stretch very well, and the common options are:

Mesh which are thin, lightweight,  and breathable but you might not get the same support to your feet than authentic leather could give you. 
Synthetic Leather

which may feel like leather but have a different feel compared to authentic leather.

Leather. Leather may be the more popular choice among the different types of materials for futsal shoes as it can not only be more flexible and softer furthermore this type of material just molds around your feet. However, the downside is that it can break more easily than other types of material as it stretches out with heavy use. The common choice for leather types are:  

Kangaroo Leather,

also known as the K-leather, which is one of the softest and most comfortable types albeit being the most expensive one at the same time. 

Suede Leather

which is the traditional type but has a softer feel. 

Calfskin Leather

which is not as expensive as but a bit heavier than the K-leather. It not only feels similar to but also retains better shape than K-leather. 

Full-Grain Leather

which is a bit thicker but more durable than k-leather and calfskin also having similar feel. The downside of this type of leather is its weight. 
2. Durability
I believe that this is one of the most important things to consider when choosing your very own futsal shoes as you would want a pair that would last long and does not need to be replaced every time due to wear and tear or materials that can easily get damaged. The best material according to its durability is as follows: 
Synthetic

Full-grain

Suede

Calfskin

K-leather or Kangaroo

Mesh
3. Comfort And Fit
Everybody, whether players or not, wants a pair of shoes that is comfortable to wear but this could be a very important aspect for players for better performance during practices and games. Players would want the exact, proper fit not too tight for them to irritate your skin and not too loose for them to just take off in the middle of a match. It is also best to double check the correct size of your feet but it is important to look up first how to properly know your correct size by checking these tips. 
4. Weight
Futsal cleats are normally heavier when compared to their outdoor equivalent and this is due to the materials that are used for its rubber soles. 
5. Breathability
One of the aspects of choosing futsal shoes that you would not really think of in the beginning is its breathability. It can get pretty hot playing futsal as it is an indoor sport therefore you would want a lighter material for your futsal cleats as those materials are much more breathable than heavier ones. Strategically placed meshed could somewhat make a difference in the breathability of your shoes. 
6. Follow Your Favourite Brand
After all those aspects of choosing the best futsal shoes for you, it is time to look them up if your favourite brand offers those qualities in their futsal cleats. They surely have a specialized section or shoes reserved for sports and players and you would surely find the right fit for you just make sure to mention all of the above and your preferences when purchasing your pair.
Conclusion On The Best Futsal Shoes
There are a lot more futsal shoes out there but I think my personal favorite would be Adidas Men's Nemeziz 19.4 as of 2023, given its comfortable fit and breathable material. I also like the Touch 360 system which I find useful when playing futsal. 
Choosing the perfect futsal shoes still comes down to your personal preferences, but I hope the list I made helped you in deciding which one suits you best.